Delivering exceptional strategy, branding, marketing, and sales results to domestic and international startups and SMEs
Exceptional marketing guru. Exceptional ability to structure a complete global digital marketing strategy. Able to create change and exceptional value. A true talent.

Jim Petzel, former Chief Operating Officer, UniGroup Worldwide
Gallup's analysis, resulting strategies and initiatives aggressively grew market share, while achieving and sustaining exceptional growth both in Australia and the UK.

David Stewart, Chief Executive Officer, Director, Investment Backed Mortgages
Transformation of all aspects of our sales and marketing programs was extraordinary. Gallup far exceeded our goals and took the company to an even higher level.

Timothy Irwin, former Chief Executive Officer, Director, Kent Relocation Group
Easy, effortless, and the results were outstanding. A year on, despite COVID, we've grown our business by almost 50% and couldn't be happier. Thank you Gallup!

Thomas Elefteriou, Managing Director, TEDA Facility Management
His strategy and tactics have delivered solid ROI across a wide range of business objectives, and substantial sales for our various national and international business units.

Bob McCarthy, National Sales & Marketing Manager, Leadership Management Australasia
We are a holistically integrated strategy, branding, sales, and marketing agency that delivers exceptional business solutions architecture, implementation, and measurable results.
Our key steps to ensure your success
Our core process and expertise
"Robert Gallup is an exceptional marketing guru. His ability to structure a complete global digital marketing strategy is exceptional.
He brings a very disciplined sales process to an internet strategy that drives true growth in a low-cost manner. He has a keen understanding of the importance of speed in the marketplace and is able to create change and exceptional value. A true talent."
"As I was familiar with Robert Gallup's previous successes with start-ups I wanted him to be a key member of IBM's initial international management team.
In particular I found him a person of integrity, and an important asset to our organization. He was always up front and totally honest in his assessment of what he saw as being in the best interest of IBM.
His company and product launch strategies were excellent, and his tactical expertise invaluable. IBM benefited greatly from Robert's market analysis and resulting strategies that continued to aggressively grow market share, which for a start-up is critically important.
His ongoing initiatives in concert with our sales team resulted in achieving and sustaining exceptional growth both in Australia and the UK.
I can highly recommend Robert for any start-up or established company looking for strategies that deliver success."
"We were exceptionally fortunate to recruit Robert into the organisation some 4 years ago. His transformation of all aspects of our sales and marketing programs was extraordinary.
Whilst our company was highly aspirational we were simply blessed to secure an individual that could not only meet our goals but far exceed them, and take the company to an even higher level.
Robert is both strategic and tactical, has sales and marketing talents rarely found, an extraordinary work ethic, combined with an engaging, warm and passionate leadership style who builds great teams and an 'employer of choice' culture.
Kent will enjoy the legacy from Robert's work for years to come."
Boundless skills, energy, commitment, follow-through, a "can do" attitude, and the ability to connect with anyone. Robert has these qualities in spades.
Robert and I are working together on a stealth project (at the moment). The project is a demanding "hurry-up-and-wait" endeavor, across multiple time zones and a variety of stakeholder personalities. Robert keeps rallying the troops driving a range of business strategy, branding and marketing deliverables. He also created project management tools, tracked the budget, drafted a killer pitch deck and the best go-to-market strategy I have ever seen.
I don't recommend Robert to anybody else, just because I don't want him to stop working with me for any reason. 😉 The thought is simply unbearable! 😅
We were keen to grow our business and were fortunate to be referred to Robert. We gave him a short brief and were impressed by his professionalism and how quickly and thoroughly he got his head around our business, industry, and needs, immediately adding value.
Our business had comfortably grown organically through strong word-of-mouth, however, Robert rightly identified we needed to improve our visible brand and online presence to accelerate our growth. He nailed who we are and our unique value, and together with his team delivered a brilliant brand identity, which they then translated to an elegant, highly compelling, and effective website.
Engaging Robert was easy, as we hardly lifted a finger, and the results were outstanding. And now a year on, in spite of COVID, we've grown our business by almost 50% and couldn't be happier. Thank you Gallup!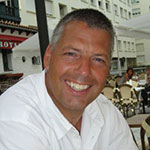 "Robert and I have worked together on the Leadership Team in Leadership Management Australasia (LMA) for some time. As the Head of Marketing, over the past four years he has delivered many important organisational goals, while deservingly earning the trust, support and respect of all stakeholders, internally and across our AU/NZ network.
Many in the marketing profession resist applying measurements to their efforts. Not so in Robert's case - his initiative and creative ability has shown a solid Return on Investment across a wide range of business objectives. Furthermore, he has demonstrated a great ability to grow and motivate a team to multiply these key results.
In particular, Robert's strategic marketing and people management skills have yielded substantial increases in sales for our various national and international business units. As an example, one of the events under his leadership was our exhibition and principal sponsorship of the AHRI World Human Resources Congress in 2012. Robert's creative ability designed and delivered LMA's offering at that event, which not only attracted attention and praise from all who attended, but far exceeded our stakeholders' lead gen expectations and ROI.
On top of all this, Robert's enthusiasm, attention to detail and problem-solving skills, together with strong personal leadership traits have endeared him to all in our organisation."
As the CMO of a fast-growing start-up, I rely on agency partners to supplement and complement my team's efforts, and to scale our brand and marketing efforts quickly.
Gallup provided us with a quick and valuable view of our digital efforts, and a detailed roadmap to prioritize and scale them quickly. Robert and team have an excellent process, which includes documentation and project management - both essential tools for anyone working in a start-up, scale-up or transforming commercial environment.
"It is rare for an executive to arrive at a company with promises to deliver on an exciting new technology base, and then not only delivers but exceeds all expectations.
Delivering a staggering 20+% increase in revenue, and 30+% increase in insurance sales in a new product he formulated and devised a new sales training platform for, Robert delivered incredible value to the company. And his management, marketing and b2b/b2c sales training and development skills are world-class.
Robert Gallup is a man of immense integrity with a work ethic to match, and consistently exceeds expectation in everything that he does."
I have known Robert for many years and always knew he was very dedicated, hardworking, and skilled in his business. I have an architectural practice and having a high quality and impressive presence online is key for me to grow and generate new business.
When my old, neglected website fell over I turned to Robert. In no time he had cranked up his team, rebuilt a brand-new website and, most importantly, developed brand and marketing strategies that I had never even begun to consider.
He looked beyond the brief and grasped the bigger picture. His professionalism, enthusiasm, energy, and dedication to understanding and furthering my business interests were impressive and much appreciated. I would happily recommend him.
"I have had the pleasure of working directly with Robert for the last year and a half and his tremendous and endless abilities never cease to amaze me.
He possesses a unique talent to redesign existing and create new systems and processes that increase lead generation, better qualify leads, and improve conversion rates to ultimately drive strong ROI and improved market share.
Robert's ability to engender and implement change in the business is unique as he engages all stakeholders throughout the entire process to ensure buy-in and that all projects are delivered on time and within budget.
His strategic planning, management skills and agility to quickly change tactics when required, coupled with his ability to establish an excellent rapport with all stakeholders, allows him to consistently exceed his targets.
As a leader, Robert inspires and is an excellent coach/mentor who leads, by example, a high performing team."
"Robert was introduced to me via his success working with leading industry influencers. With his knowledge and experience he was instrumental in helping develop a unique end-to-end internet solution for Allegiant Move Management.
Robert has passion for excellence and commitment to deliver quality work that is both motivating and refreshing, and all this translates in to successful business outcomes for his clients."
"Robert was instrumental in transforming our web presence and branding in the market.
He is capable of working strategically at a national level whilst also being able to develop and implement marketing initiatives that are effective in driving excellent results at the local level.
Overall, Robert's creativity and resourcefulness has continued to deliver results not only for my own business, but our organisation as whole. He's is a pleasure to work with and respected by his colleagues and stakeholders, and I have no hesitation recommending him for any senior marketing or leadership capacity."
"I have had the pleasure of observing, participating in and benefiting from Robert's work at Leadership Management Australasia (LMA). Early in his time at LMA he gathered a fragmented collection of sales and marketing ideas, initiatives, needs, objectives and desires from a diverse group of stakeholders and successfully distilled them into a clear and comprehensive strategic framework with clear objectives and measurements.
From that time, Robert has consistently and professionally delivered on the objectives of that plan and much more. In the field, this has provided me with greater brand credibility, lead generation tools and campaigns (both physical and digital), multi-media resources and significantly more direct enquiries.
Robert's thorough, considered and professional approach to all that he does ensures the finished product is second to none in both quality and impact."
"Robert's contribution to our organisation has been impressive in bringing about significant change.
When he started there was no real marketing function and limited regional and national brand awareness.
Robert quickly distilled, refined and helped prioritise our collective needs, and began immediately managing the fulfilment though the creation of a comprehensive strategic plan and the execution of numerous measurable initiatives across multiple diverse channels.
Results were impressive early on, not only fulfilling our individual needs, but bringing a much-needed cohesiveness and professionalism to our organisation's marketing efforts and branding in the marketplace. Additionally, he has been responsive (and often proactive) to our changing needs, and the evolving landscape that we operate in.
Overall, Robert's ongoing strategy, creativity, resourcefulness, and effective application has continued to deliver significant results and ROI not only for my own business, (contributing to our "World" and "Australasian Licensee of the Year" awards), but for our organisation as a whole.
Robert is a highly motivated and energised person who would add positive value to any organisation. He's a great guy, pleasure to work with, well respected and liked by his colleagues and stakeholders. I am very happy to unreservedly recommend him for any senior marketing or leadership capacity."
"Robert's 'sales and marketing' program was exceptional. His initiatives helped transform Kent into a market leader.
His complete rebrand of the company from tag lines to trucks looked fantastic, and was a real improvement in how we are perceived in the corporate and private markets.
He dramatically increased private market inquiry and lead generation and he continuously improved systems to make the leads of a better quality, more qualified at much lower cost.
He also built and delivered a great sales training program which improved our customer service and sales conversion.
The new insurance product which Robert was instrumental in designing was a game-changer for us.
Overall Robert's programs were exceptional and helped Kent become a market leader in the Relocation's industry."
"During the period that Robert worked at Kent his B2B and B2C sales and marketing strategies and execution resulted in substantial growth not seen before within the Kent Removals and Storage business.
Whether creating and implementing integrated digital marketing strategies and industry-leading webquote systems, successfully recreating our insurance product and sales process, creating effective trade events and coaching our BDMs to engage, qualify and convert better, or engaging our senior leadership team in management training to improve our own performance and leadership, Robert delivered exceptional value to our organisation.
I feel fortunate to have worked with Robert, and as a result the skill sets he has taught me and his ability to empower, coach and lead by example will further enhance my own career moving forward.
Robert would be an outstanding asset to any organisation."
"Robert has created the vision, developed the strategy and driven the implementation of an exceptionally successful sales and marketing program for LMA.
Over the years, my respect for him has grown as he demonstrates great integrity and commitment.
The quality of Robert's work has ensured that LMA now has a professional marketing department with clear objectives and measurable KPIs. Robert has created a brand presence for LMA, fantastic marketing collateral and an effective and comprehensive lead generation programme.
Under Rob's leadership, LMA has developed a collective understanding of how to best utilise social media opportunities. He has significantly upgraded our website and made it work for us by generating leads through a range of effective mechanisms.
For me, Rob's stand out strength is the passion he brings to his role. This paired with a brilliant creative flair and the ability to articulate his vision ensures we have a formula for success.
The thorough and disciplined implementation of plans is supported with measurable targets, providing transparency and accountability.
Under Rob's leadership, LMA has developed a collective understanding of how to best utilise social media opportunities. He has significantly upgraded our website and made it work for us by generating leads through a range of 'call to action' features.
For me, Rob's stand out strength is the passion he brings to his role. This paired with a brilliant creative flair and the ability to articulate his vision ensures we have a formula for success.
The thorough and disciplined implementation of plans is supported with measurable targets, providing transparency and accountability."
"Quite simply, Robert delivers 'excellence'. Whether it's new product development resulting in international award-winning products, setting up and managing high performance sales teams across three continents, creating and selling an international TV series to promote our brand and gear, or producing marketing and sales initiatives that yield growth and profitability… his work and results were always excellent."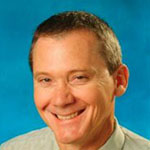 "I have worked with Robert for a number of years. Robert is one of those unique people who understands business and people and can create the connectivity through his skill, experience and expertise across a broad range, some of those are listed below:
• Marketing
Strategic Marketing - Developed sales and marketing strategies to achieve stakeholder and organisational goals, (i.e., produced annual marketing strategy that tackled the separate and collective needs of Licensees and senior management, with outlined initiative-specific goals, objectives, deliverables and measurable KPIs).
• Management
Stakeholder Engagement / management - successfully engages and manages internal and external stakeholders, (i.e., managing the needs and expectations of our internal (e.g., CEO, Exec Chair, Sales Team, etc.) and external stakeholders (e.g., all our Licensees and their BDMs) to achieve the optimum results for each individual and the collective good of the organisation, all within the constraints of available time, resources and budget.
These are only some of Robert's strengths and attributes. Robert is a genuine person that demonstrates values that are critical in a high-performance business environment. Integrity, honesty, credibility are some of these. I would have no hesitation in recommending Robert as an exceptional asset to any organisation."
"I had the pleasure of working with Robert for nearly two years and was impressed with his dynamic and energetic approach to sales and marketing strategies and implementation. A very strong builder and leader of teams and great management style. Proved you can teach an old dog like me new tricks."
Our team and experience
Helmed by Robert Gallup, we are an international multi-award-winning team of sales, marketing and brand strategists, managers, producers, architects, designers, developers, and writers.
In his previous roles as CEO and head of sales & marketing departments for national and international organisations, Gallup has built a team of exceptional sales and marketing professionals.
Having worked together for up to 15 years, driving remarkable value across a multitude of industries and businesses our combined expertise and experience together is core to the success of our agency.
Robert Gallup's 25 years' international B2B/B2C/D2C strategy, branding, marketing, and sales success has been realised across the following industries and markets: (* includes startups)
SaaS/IT/AI/ML* (US, AU)
Retail* (US, CA, UK, EU, APAC)
Finance/FinTech* (US, UK, AU)
Healthcare/MedTech* (US, AU)
Social Impact* (US, AU)
Last Mile Delivery/Transport/Logistics* (US)
Real Estate/PropTech* (US, AU, NZ)
Moving/Removals/Relocation (US, UK, AU, SG)
Education/RTO (AU, NZ)
Storage/Marketplace* (US, UK, AU, NZ)
Franchise/Licensing (AU, NZ)
TV/Live Events/Touring (N/S America, UK, EU, APAC)
Building/Construction/Design* (AU)
Other Services* (Legal, Procurement, Facility Management, Beauty, etc.)
Our technical capabilities
Our mastery, utilisation and integration of leading-edge sales and marketing technology are integral to both the value we provide, and the success we deliver.
Web Development
We leverage existing best practice platforms and technologies, as well as custom develop sophisticated bespoke solutions as clients and requirements dictate.
Whether custom WordPress development or building out an international network of enterprise multi-language sites based on our proprietary G-WARE software platform, our web dev solutions are robust and highly optimised, scalable and secure.
eCommerce
Custom development and conversion optimisation of leading eCommerce platforms, together with the secure integration of international and GDPR compliant customer database, order, shipping and payment management.
Search Optimisation
Our search experts utilise the industry's foremost tools to help create and implement comprehensive and fully integrated SEO strategies that deliver consistent, sustainable, long-term national and hyper-localised dominant search results.
Online Advertising
Our expertise extends across all major online advertising platforms and formats, which together with compelling highly conversion optimised campaigns, insightful data intelligence, and relentless continuous improvement delivers exceptional results and ROI.
Social Media Marketing
Employing various social media networks and formats, we create ROI-driven, highly targeted, ultra-relevant and extremely optimised lead-gen, customer loyalty and brand building campaigns.
Marketing Automation
We integrate best in class and our own bespoke marketing automation platforms to automate, streamline, measure and improve marketing processes such as lead generation, segmentation, nurturing, scoring and conversion, as well as customer data integration and campaign management.
Marketing Analytics
To identify actionable insights that will improve marketing performance and ROI, we utilise a wide range of marketing analytics software to research, measure, monitor and analyse customer, company and competitor marketing data.